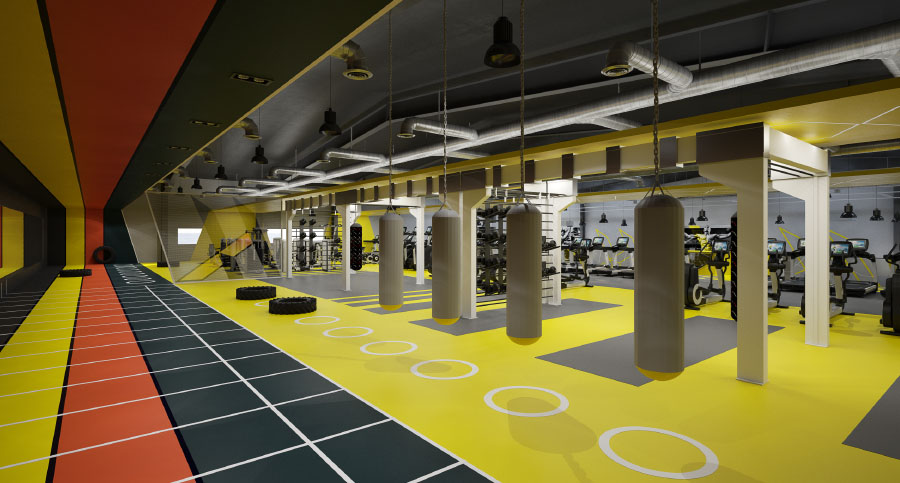 Oman's leading health and fitness provider, Horizon, has appointed zynk, renowned gym designers for global fitness brands, to create a blueprint design for its gym brand architecture that will feature in all new venue openings for the next decade.
Horizon plans to increase its current portfolio of 23 sites to 37 over the next four years, cementing its position as the number one health and fitness brand in the country. The gym brand architecture template, created by zynk, will be used to upgrade the gym design of Horizon's existing health and wellness venues.
First to adopt the new-look gym interior and design will be a 30,000 sq ft site in Mabela, Muscat. zynk has configured the new purpose-built facility to cater for local members with separate male and female areas, while creating mixed zones for the expat community.
Fitness equipment at the site will be cutting-edge and while innovative interior design solutions will configure the internal space to accommodate two separate swimming pool designs, one of which is ladies only, plus substantial resistance and cardio zones, extensive functional zone with training rig and running track, plus spinning and group exercise studio design.
Azzan Albarram, Managing Director of Horizon says, "Horizon is well-established in Oman, so we needed a designer with a proven track record in gym design and brand identity, someone who could create a distinctive character for the interior of our clubs that would future proof our brand for the next 10 years.
"Following a search of UK gym and leisure designers, we saw zynk's portfolio and knew immediately that Stavros and his team could create what was required. Not only is zynk creative, they also have in-depth knowledge of the operational requirements of a Club which is essential for our business model because it incorporates both mixed facilities and ladies only."
Horizon opened its first health and fitness centre 21 years ago and has remained at the forefront of innovation in the country ever since. Its reputation has been built on the consistent delivery of quality instructors and exercise classes, state-of-the-art equipment and outstanding facilities.
Stavros Theodoulou, Managing Director of zynk explains, "We have spent some time in Oman researching the operational differences between the local market and the UK. While fitness trends remain similar, there are cultural requirements that need to be considered when planning the internal space and operation. It is an exciting time for the Horizon brand and we are delighted to have been chosen to handle the gym design."
In addition to gym design for global health and fitness brands, zynk is highly-experienced in hotel leisure facility design, gym design, boutique fitness studio design, hotel spa design, home gym design, health club design, HiiT Studio Design, fitness studio design, indoor cycling studio design and restaurant design.
zynk has worked in the health, wellness and leisure markets for more than 20 years. During this time, our team of specialist interior architects and designers have earned a reputation for creative design solutions that contribute to the successful operation and profitability of health, fitness and wellness venues.
To read our latest news visit here.
Contact zynk managing director and founder, Stavros Theodoulou on 07866556610 or email stavros@zynkdesign.com.