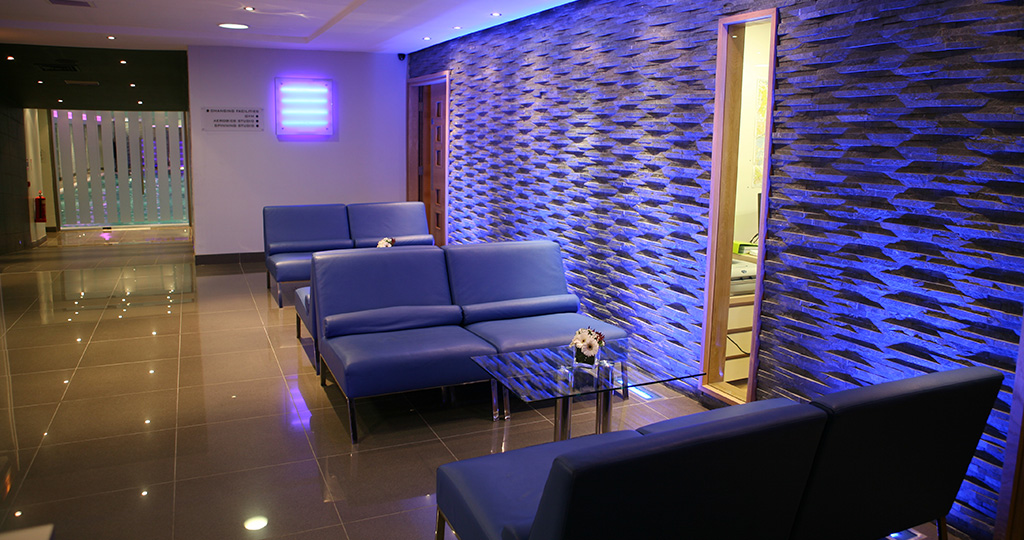 zynk Design was commissioned to provide the interior architecture and gym cafe design for Gold's Gym in Hanwell.
Carefully chosen materials and finishes create a bespoke experience for members. Creative lighting designs were used to induce a relaxing environment for members to enjoy the wide range of hot and cold refreshments.
zynk needed to design an environment that was both relaxing and inspiring for members. Gold's gym prides itself on creating a supportive and inclusive environment where everyone feels welcome and comfortable. This ambience needed to be enhanced through the interior architecture and design solutions from zynk.
It was also important that zynk took into consideration the impressive heritage that Gold's Gym enjoys. The brand has been in existence for more than 50 years and spans more than 30 countries, helping millions to get active and get fit.
zynk has worked in the health, wellness and leisure markets for more than 20 years. During this time, our team of specialist interior architects and designers have earned a reputation for creative design solutions that contribute to the successful operation and profitability of health, fitness and wellness venues.
In addition to innovative indoor cycling and spinning studio design, zynk has experience in hotel leisure facilities design, gym design, boutique fitness studio design, hotel spa design, home gym design, health club design, HiiT Studio Design, fitness studio design, indoor cycling studio design and gym cafe design.
To read our latest news visit here.
London.