Wednesday, November 20th, 2019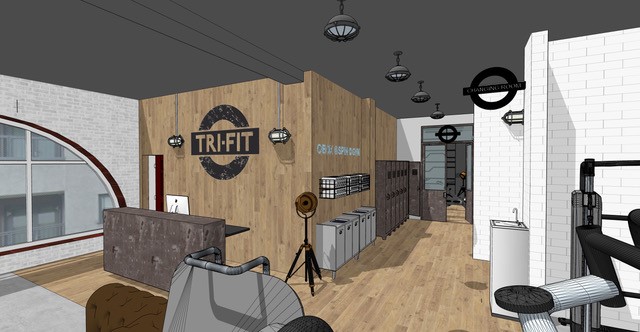 Zynk Design is transforming 4,000 sq ft of internal space, located above Caledonia Road Tube Station, into an innovative boutique fitness training studio for independently owned health brand TriFit.
TriFit's fitness concept focuses on delivering three group exercise experiences for members: boxing, HiiT and Spinning, in three defined spaces.
Inspired by the unique Tube Station location, zynk will vivify key design elements from its historical origins to create a brand experience that marries it to the millennial appeal of TriFit's boutique fitness offering. Colourful ceramics, rough cut timbers and industrial lighting will give the club a unique urban vibe.
zynk is also working closely with TriFit on equipment specification and operational model, to ensure customers have a positive brand experience at key touchpoints throughout the venue.
TriFit is expected to open later this year.