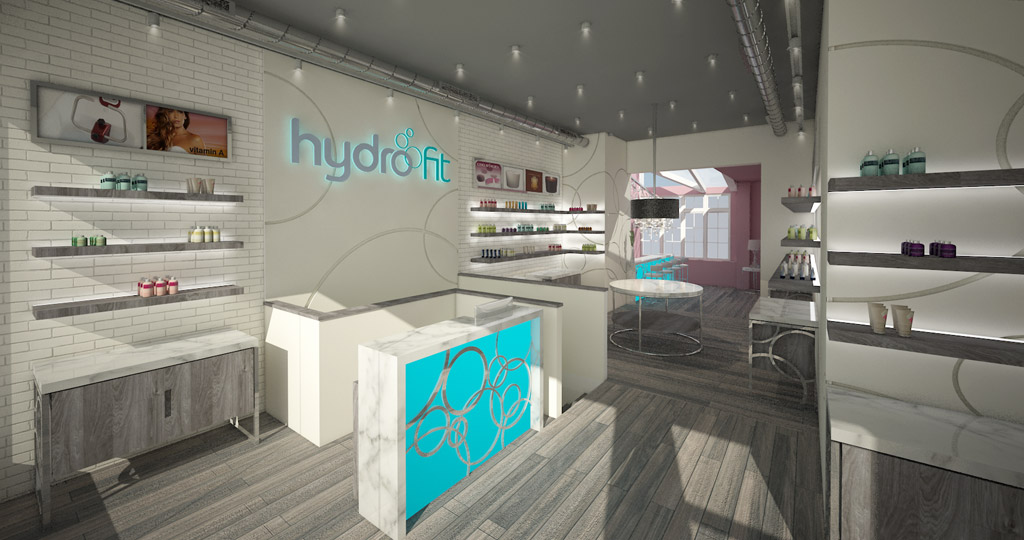 zynk completed the water fitness design for the first Waterbiking Spa in the UK called HydroFit. Revolutionary in its concept, HydroFit facilitated a unique water biking and water jogging experience in the comfort and privacy of individual cabins.
In addition to creating the fresh and engaging interior design which communicates the innovative water-based fitness experience, zynk configured the internal space. Important considerations to the interior architecture included the flow of traffic from and wet and drys areas, plus maximising the space to accommodate as many participants as possible.
zynk has more than 20 years' experience transforming interior spaces into inspiring, engaging and functional venues. Our team of talented interior architects and designers use physical space, creative graphics, carefully chosen materials and bespoke fixtures, fittings and lighting designs to bring brands to life.
From raw concept through to project realisation, the zynk team has delivered exceptional design projects in gym design, hotel leisure facilities design, hotel spa design, water fitness design, luxury health club design, HiiT Studio Design, indoor cycling studio design and restaurant design. See examples of our work here.
Read our latest news here.
If you would like to speak to a design expert about your project, please contact zynk managing director and founder, Stavros Theodoulou on 07866556610 or email stavros@zynkdesign.com.