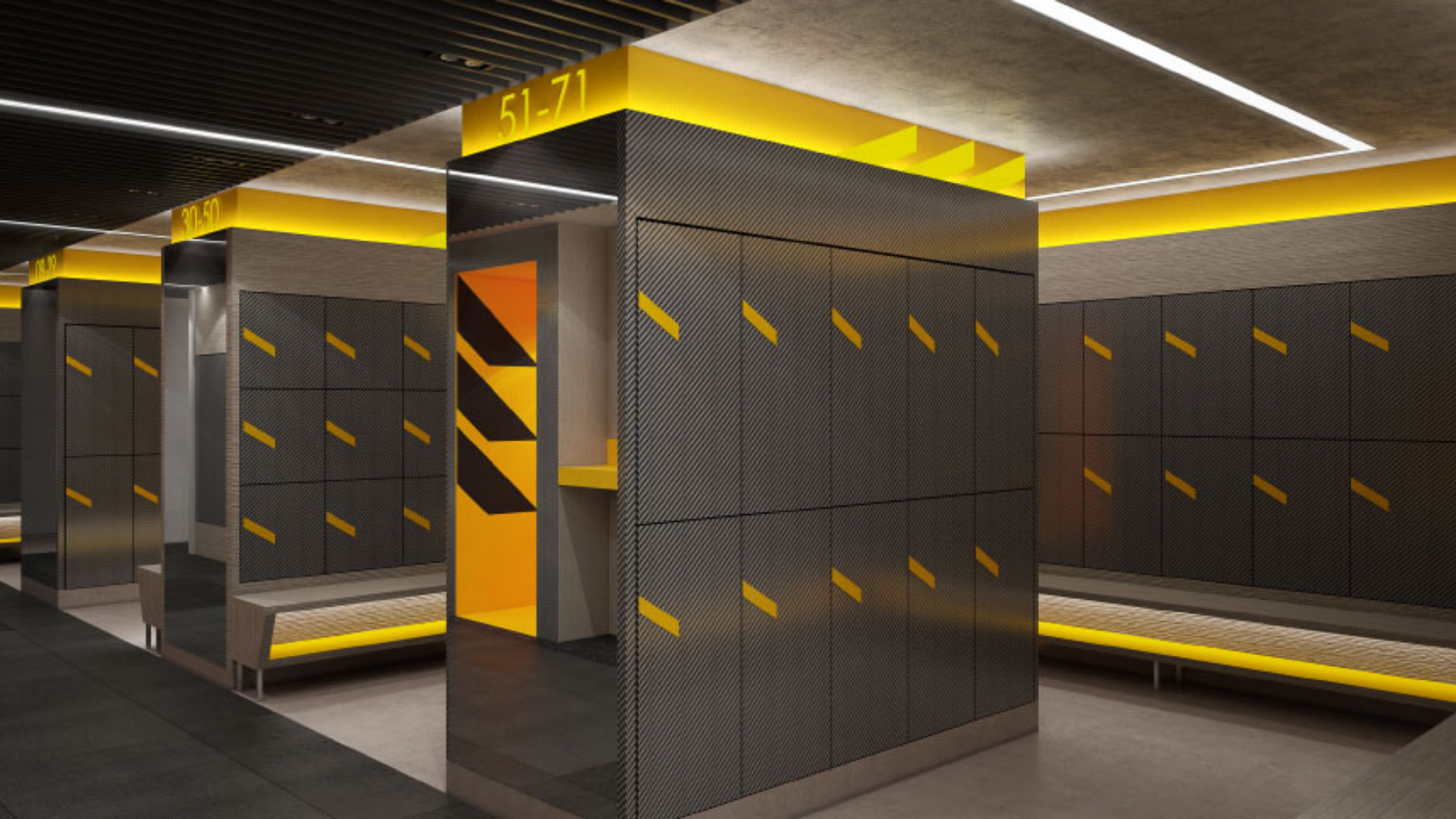 When creating a luxury gym design, there are many things to take into account, including the equipment and changing room layout.
The gym changing room design may not be a top priority, but don't underestimate how interior design can impact the overall guest experience.
By offering high-quality, state-of-the-art changing facilities, gyms can stand out from their competition and make a lasting impression on visitors.
From lighting to comfortable seating, we've listed everything to consider when designing a gym changing room.
1. Lighting
When members enter a changing room from the gym, health club, swimming pool or spa, they will expect a comfortable environment.
Standing under bright, harsh lighting may make some members feel uncomfortable and create a negative experience.
Whereas soft, warm lighting helps to create a more relaxed atmosphere where members can unwind after a tough workout.
The balance of light should also be considered in the different areas of the changing room, such as brighter lighting for dressing tables or in vanity areas to make it easier for members to get ready.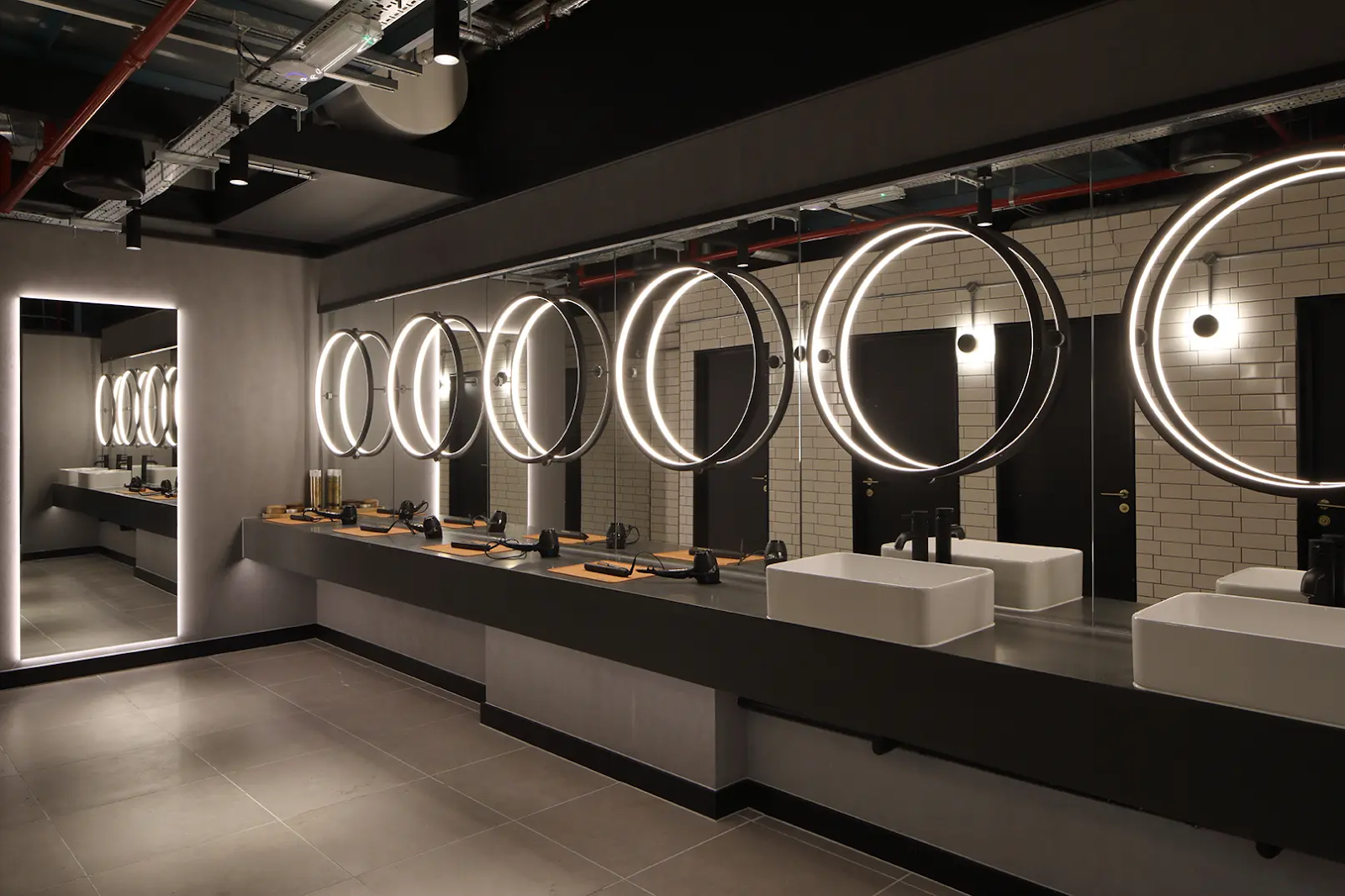 2. Layout
The layout and flow of a gym changing room must be carefully designed to ensure members can move around with ease.
As a result of the Covid-19 pandemic, many individuals continue to value their personal space and gyms need to adapt to this.
Therefore, it's important to make use of the space by separating it into different areas and offering facilities such as private changing or shower cubicles.
In addition, the careful placement of areas can add to the flow of the changing room, such as placing lockers close to the shower area, so members can easily access their belongings.
3. Security
One of the key features members are looking for in a changing room is adequate gym locker space to keep their personal items secure.
The four main things to consider when designing lockers are size, durability, style and security.
After all, while the locker room serves a purpose, it should also be designed to reflect the gym's brand identity.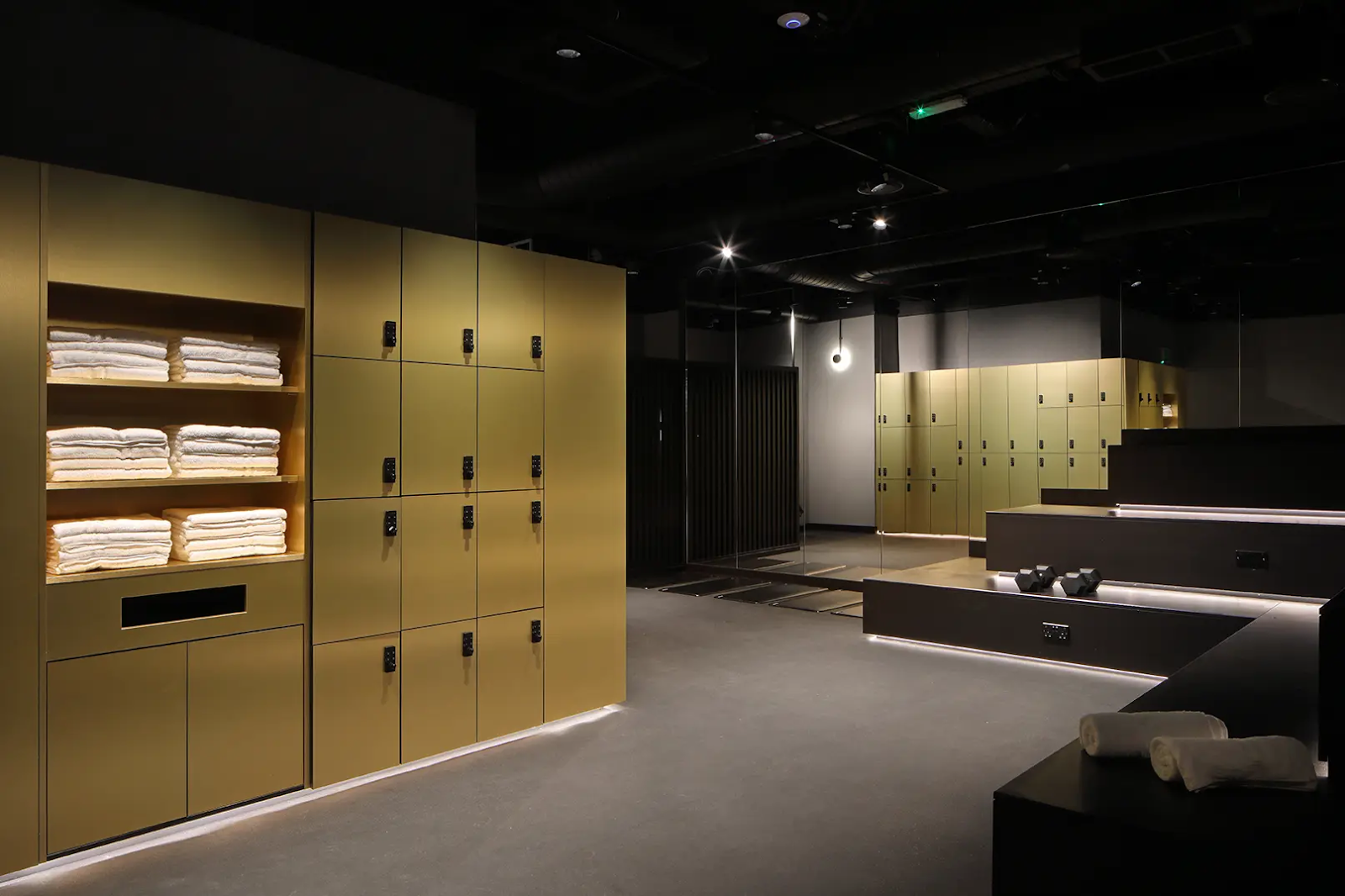 4. Seating
Gym changing rooms should offer a place to relax and unwind before heading home, so comfortable seating areas can also be a welcome addition.
Adding in island seating is an efficient way of creating more seating without taking up too much floor space.
Additionally, seating around vanity areas is always appreciated by members who want to sit down as they get ready.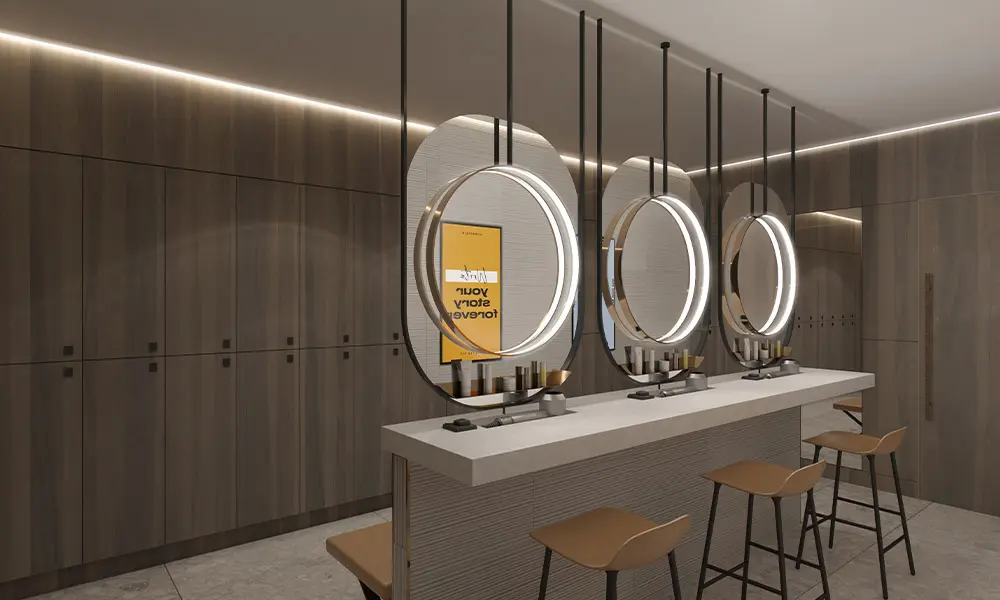 5. Accessibility
Accessibility is also important in any changing room design to cater to different members' needs.
This requires effectively using the space to include disabled changing cubicles, toilets and showers.
Disabled members should also be able to navigate the room with ease. For example, lighting should still be bright enough for visually impaired members, especially in slippery or wet areas.
6. Wellness
While a changing room layout design should be practical, it should also offer a space to refresh and unwind after a workout.
Incorporating materials that promote a feeling of calm and wellbeing is a great place to start. Natural materials such as timber and bamboo help people to feel grounded. You might decide to use these for changing room benches or dressing table surfaces, for example.
Biophilic design utilises plants in interior spaces to reduce stress and anxiety. This is an effective way to bring a sense of relaxtion to particular areas of your changing room.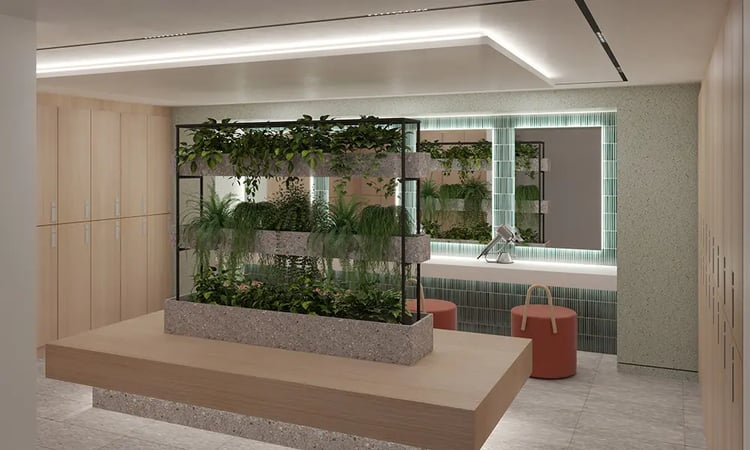 Luxury Gym Changing Room Designers
At zynk Design, we have over two decades of experience in the health and wellness sector, so we understand how to create gym and changing room facilities that keep guests coming back.
Our wellness design solutions are ahead of the curve, giving you a competitive advantage and ensuring a memorable guest experience.
Take a look at our health and fitness designs for some inspiration or get in touch with us to learn how we could assist with your gym changing room design.
For more tips like these, sign up to our newsletter using the form below.