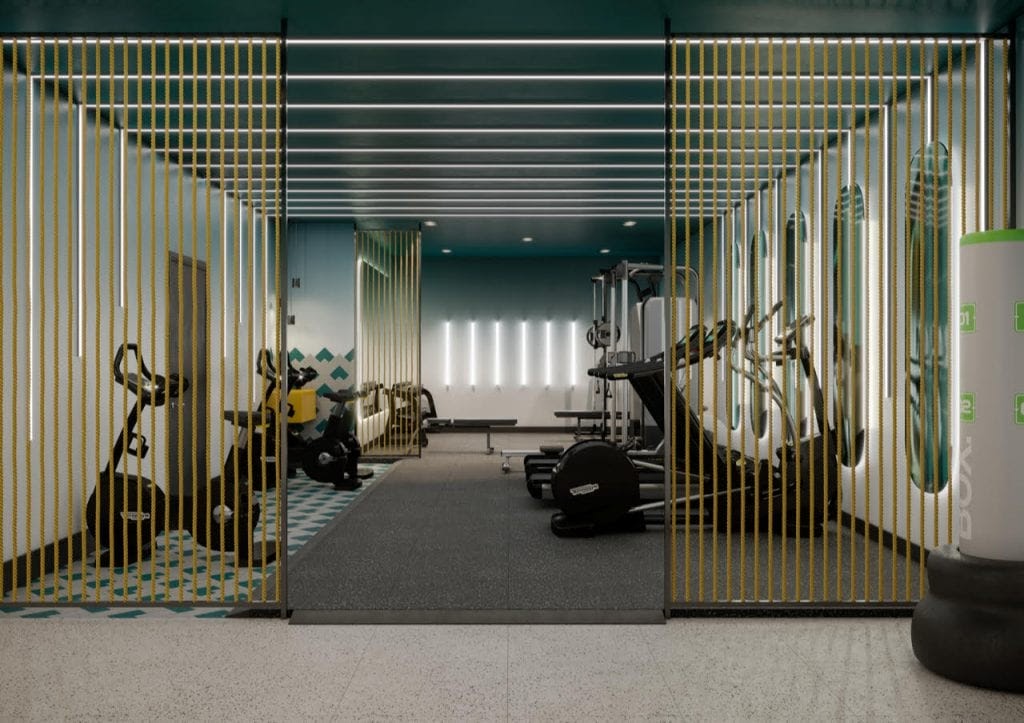 In 2020, the Covid-19 pandemic has brought global tourism to a halt, strained national health care services and changed life as we know it. But it has also made people rethink the way we live, work and travel.
Individuals are now more conscious of their mental health and wellbeing, and interest in wellness is at an all-time high. Helping guests escape from the stresses and strains of everyday life is more important today than ever before.
And hotels able to adapt to this trend will find themselves both ahead of guest demand and bouncing back quicker than their competitors. Here are five main reasons why improving health and wellness facilities will be key for hotels moving forward.
1. Wellness is an ever growing sector
The past decades have seen an increase in chronic illness, stress and anxiety, largely caused by the fast-paced, modern lifestyles that we lead. The 2020 pandemic has only exacerbated these problems, and it's no surprise that the growth of the wellness sector has spiralled to new heights this year.

As a result, a wellness mindset is starting to pervade amongst individuals, and incorporating ways to improve health and reduce stress in everyday life is becoming the new norm.

According to recent research by the Global Wellness Institute, the global wellness economy is currently valued at $4.2 trillion. What's more, having grown more than twice as fast as other tourism sectors in the past years, the wellness travel market is projected to make up 18% of all global tourism by 2022.

Hotels that capitalise on this trend by improving their health facilities and offering wellness packages will be able to capture the increased spending of wellness travellers.

2. Health conscious travellers spend more
While wellness travellers can be anyone, the bulk is made up of higher-educated individuals aged 30 to 60 with greater disposable incomes and more flexible travel schedules. On average, health conscious travellers also spend 130% more on hotel amenities than other guests.

And hotels that focus on a more local market are particularly in luck: wellness travellers at the domestic level spend 178% more than the average traveller.

According to the Wyndham Hotels & Resorts, a hotel group placing a great emphasis on wellness-focused design, guests are willing to pay a premium to continue their health routines away from home.

Considering their high spending power, hotels are increasingly capitalising on these guests by building state of the art workout facilities and incorporating wellness into all elements of their interior design.
3. Increased repeat business
Wellness is a long-term lifestyle. If guests find a hotel's facilities effective and the stay enjoyable, they are more likely to return.

As such, established destination spas achieve much higher repeat visitation rates, ranging between 45% to 60%, compared to traditional hotels.

And even better, up to 80% of returning guests either book through direct channels or at the property itself upon checkout.

So not only do wellness focused hotels attract more high-value repeat business, travel agency expenses tend to remain low for this target audience.
4. Longer average length of stay
Hotels and resorts with outstanding health and wellness offerings often record substantially longer average length of stays (5-7 nights).

Many hospitality players have started offering specific health and exercise programmes that run for a set duration of time.

And health-conscious travellers are more willing to invest increased time and effort to achieve transformational results.

According to a recent industry report, this amounts to health and wellness focused hotels achieving 2.5x higher revenue per available room (RevPAR).
5. A profitable sideline
Excellent health and wellness facilities don't just have to be for guests. Hotels that open them up to an external, local membership find that they also become a profitable sideline.

These are particularly profitable when done in partnership with corporations wanting to promote workplace wellness programs to improve employee health.

Companies looking to avoid the economic burden and productivity losses associated with unwell staff are increasingly investing in employee wellness programs.

Business savvy hotels with state of the art wellness facilities can thus tap into another high value market, further improving their bottom line.
Luxurious Spaces for health, wellness and relaxation
To capitalise on the many benefits of wellness travellers, a hotel's gym and spa design needs to both look and feel amazing to provide an optimal guest experience.

With over 20 years experience in the health and wellness sector, we're experts at helping hotels create stunning, multisensorial spaces to upgrade their guest facilities.

Our specialist team knows how to design standout venues that help ensure guests have a memorable experience in an environment they'll want to visit again and again.

For more information, have a look at some of our recent hotel wellness design projects.
Download our free eBook to discover why hotels that provide excellent wellness facilities will find themselves ahead of guest demand.