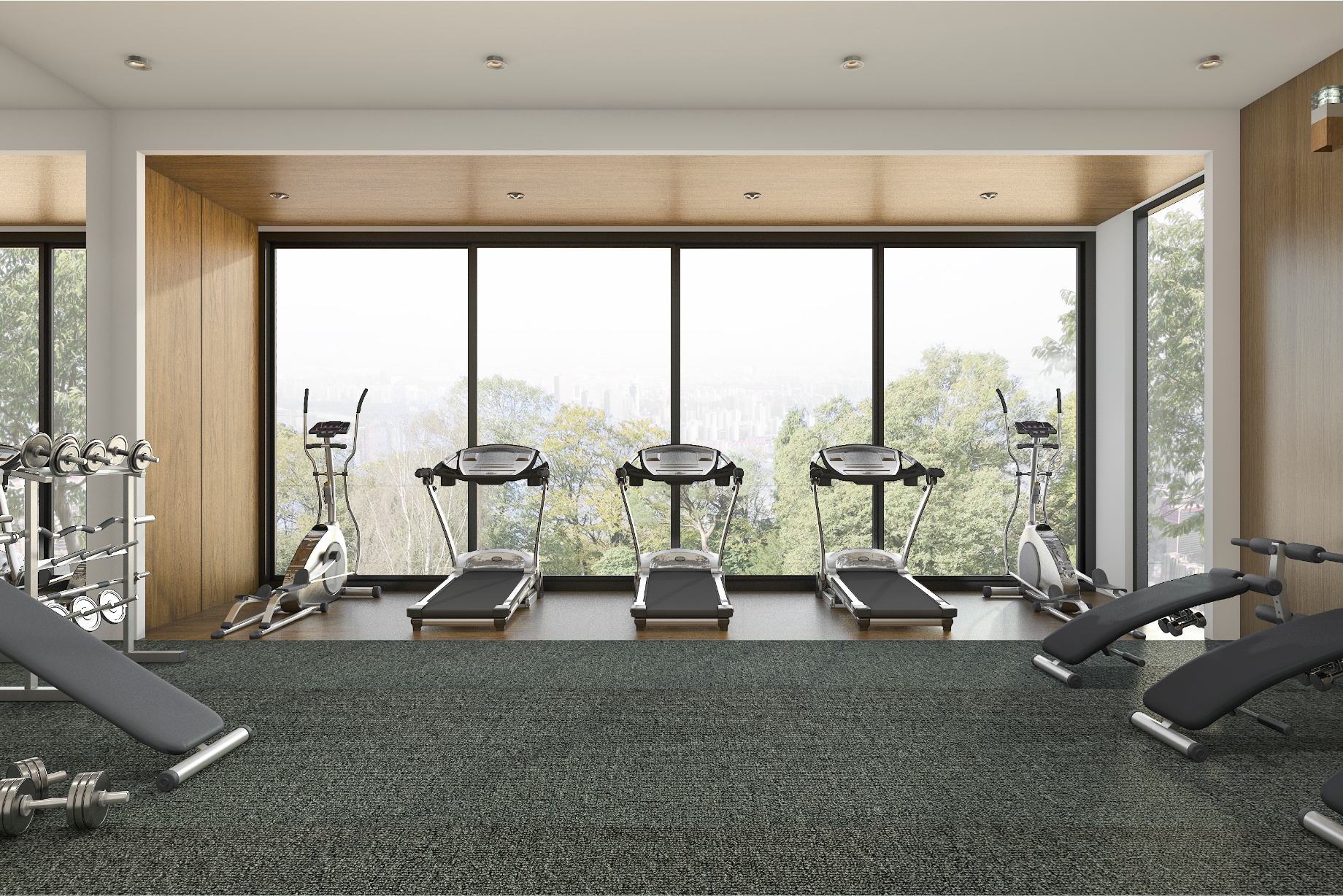 Health and Fitness
Gym layout design: Improving customer experience using layout techniques
Regardless of the type of fitness facility, every gym layout design should be created with members in mind at all times.
Every floor plan should consider member needs and how they will move around the fitness centre. For example, they should be able to easily reach different areas in the gym without having to dodge equipment or weave through unclear paths.
Not taking these things into account could be setting members up for a negative customer experience, so we've listed everything you need to keep in mind when planning how to design your gym's layout below.
We'll cover why you should:
1) Ensure the first touch point is on-brand
The environment and atmosphere conveyed by your brand can have a big impact on the customer experience, so keeping the first touch point in mind is crucial.
In terms of layout, we advise having an on-brand reception area, where customers are warmly welcomed, as the first thing they see as this can really boost their mood and set them up for a good workout. To nudge customers in the right direction, this can then be followed by a changing room area and toilets so they can prepare for their workout.

2) Create open spaces
While it may be tempting to fill every space with masses of gym equipment, open spaces are much more practical. Not only are they great for stretching, they also ensure that everyone can stay in their personal bubbles, more important now with Covid-19 than ever before.
Open spaces are also amazing for the mind. Having less clutter will give your members a clear mind to help them focus on their training and feel less stressed. If you are limited on space, then including mirrors in your interior design can help create an illusion of space.
3) Include clear zones
By creating clear training space for different purposes, members can easily find the fitness equipment they need, will be able to navigate their space easily and will feel confident and comfortable in their surroundings.
From a gym planning perspective, this will also ensure that equipment stays in one area, which will help to keep the gym space tidy and clutter-free.
Including zones can also create a sense of community, as members will likely find themselves around the same people that are doing similar exercises often. What's more, certain zones, such as the free weights area, might also be quite noisy. Keeping this separate from other zones will ensure all members are in a peaceful environment

4) Have a relaxation area
Planning in a relaxation spot near the main gym area can really help boost customer experience.
Once your members are finished with their workout, knowing they have a health club, spa or a restaurant to unwind at after their workout is an excellent motivator. Not only will it make their experience complete, it's a great additional way to drive revenue for the facility.
High-end gym designers in London

Planning, and starting, a gym or health facility takes a lot of time, money and effort, and you want to make sure you get things like layout design right from the start.
Here at zynk Design, we're experts in gym design and interior architecture and have over two decades of experience in the health, wellness and fitness industry.
As part of our space allocation and space planning services, we can help you come up with high quality Gym floor plans and show you what this would look like through CGI visualisation.
For more information, have a look at some of our previous health and fitness designs.
You can also sign up for our newsletter for regular wellness design updates below.
Looking for a home gym design? Have a look at our top tips for designing a luxury home gym.