In recent years, consumers have increasingly demanded innovative and engaging fitness experiences.
They are no longer only seeking a physical workout, but rather a multi-sensory experience to transport them from daily life.
In response, immersive fitness has emerged as a significant wellness trend and is expected to be a key offering in gyms of the future.
Elements such as lighting and sound are used to tap into the participant's senses and create a fully immersive experience.
What could immersive experiences look like in big box gyms?
In the competitive fitness industry, it will be essential for big box gyms to invest in, and adapt to, this trend. Here are some predictions of how the trend could evolve in the future:
Boutique fitness studios have responded to the demand for immersive fitness by combining fitness and entertainment.
Big box gyms will therefore need to improve their group classes offering to keep up with their competitors in the space.
Visual elements such as graphics can be used to transport participants to different locations and encourage them to focus.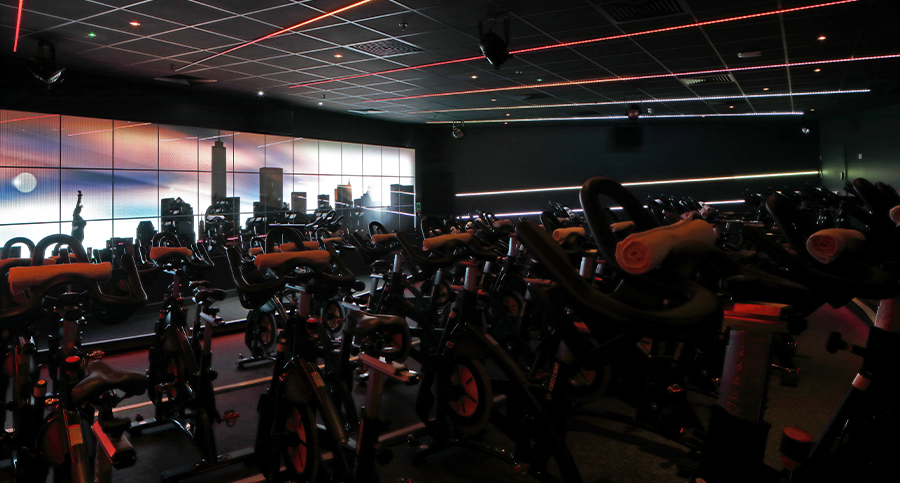 Classes at spin studio, First Light begin with a sunrise and end with sunset, with each vista featuring realistic light experiences.
Sound is a key component of any group fitness class and features such as surround sound can help participants maintain their intensity and concentration.
Gyms could also incorporate dimmed and coloured lighting effects to replicate an exhilarating nightclub experience.
Engaging and motivating environments
As well as boosting mood, research has found that immersive fitness can even improve physical performance.
Individuals who completed an immersive fitness class experienced increased satisfaction with decreased perceived exertion during the workout.
Gyms should aim to create an environment that engages and motivates members, which can thus be more enjoyable and require less perceived effort.
This could be achieved by implementing features such as virtual reality, with members able to compete and track their progress.
Spaces that stimulate the mind
The impact of the Covid-19 pandemic has resulted in individuals taking more time to care for their wellbeing.
Consumers are now increasingly looking for gyms and wellness spaces offering relaxation and a place to escape to.
The effective use of light, sound and smell can evoke a sense of tranquillity. For example, sound baths are said to promote deeper meditation during yoga.
Furthermore, the use of essential oils is becoming increasingly popular in studios and can have further stress-relieving effects.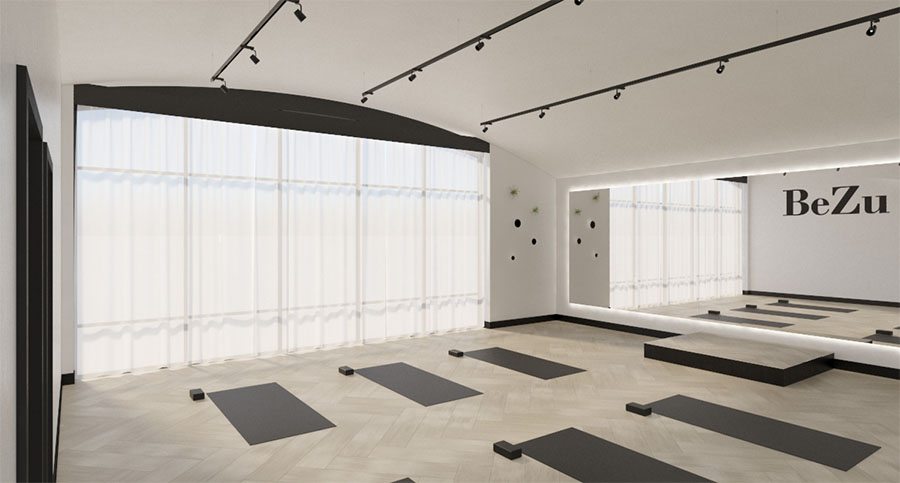 BeZu's fitness studio was designed to make use of the natural light and offer a relaxing space for members.
Immersive experience design for health and wellness
At zynk design, we're experts in creating immersive experience design solutions for clients in the health and wellness industry.
With over two decades of experience working in the sector, we understand the fundamental requirements for successful design solutions and creating memorable experiences.
Find more information on our previous health and fitness projects or get in touch for an informal chat.
You can also sign up for our newsletter for regular wellness design updates below.