Monday, March 19th, 2018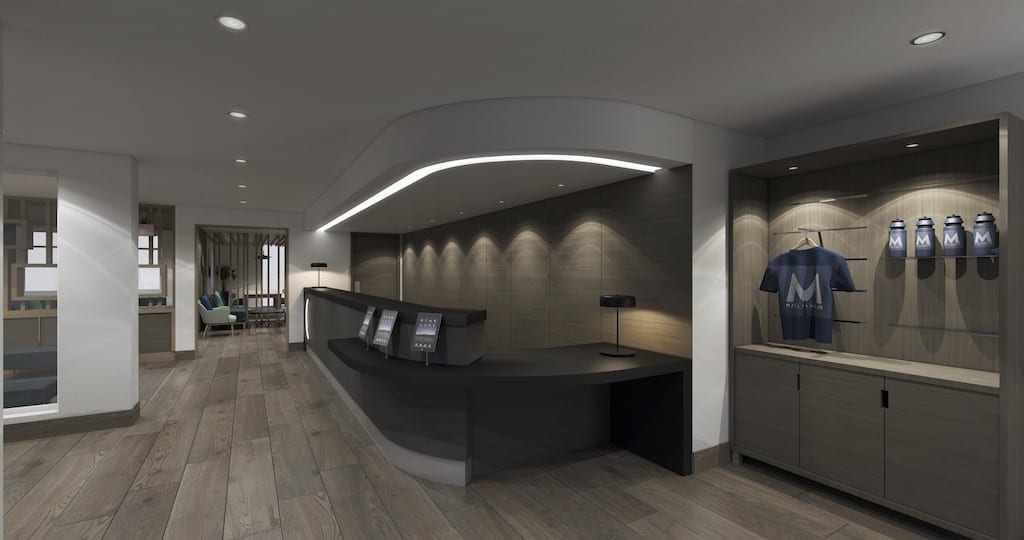 zynk Design has been commissioned by The Marlow Club to handle the redesign of its interior and exterior as part of an ambitious redevelopment programme due to start in April 2018.
The brief required zynk to remodel the Club's interior areas to maximise spatial and financial potential, creating a dedicated high-end Yoga and Pilates studio with accessible storage for Reformer machines which will be used for specialised classes. Additional space was also needed for a new health and wellness studio. Both studios will be situated on the first floor.
Downstairs the Health Bistro and lounge area will enjoy a larger footprint to incorporate a new juice and protein bar. The reception will be remodelled slightly to accommodate the new Health Bistro. The ladies' changing rooms are to enjoy an extension and total refurbishment, while the building's façade is set to benefit from a subtle uplift. Concealed lighting throughout the Club will also be a crucial element of the new look.
"After visiting The Marlow Club, we gained an insight into the priorities of the redevelopment and created an interior that ensured the space worked well for the seamless flow of members, as well as connecting the different identities of the existing areas with the new ones," explains Stavros Theodoulou Manging Director zynk.
"We then chose a colour scheme that lifted the existing image but still related to the brand identity that members are familiar with, creating an effortless connection."
Work is due to start in April 2018 with completion expected by the end of the year.