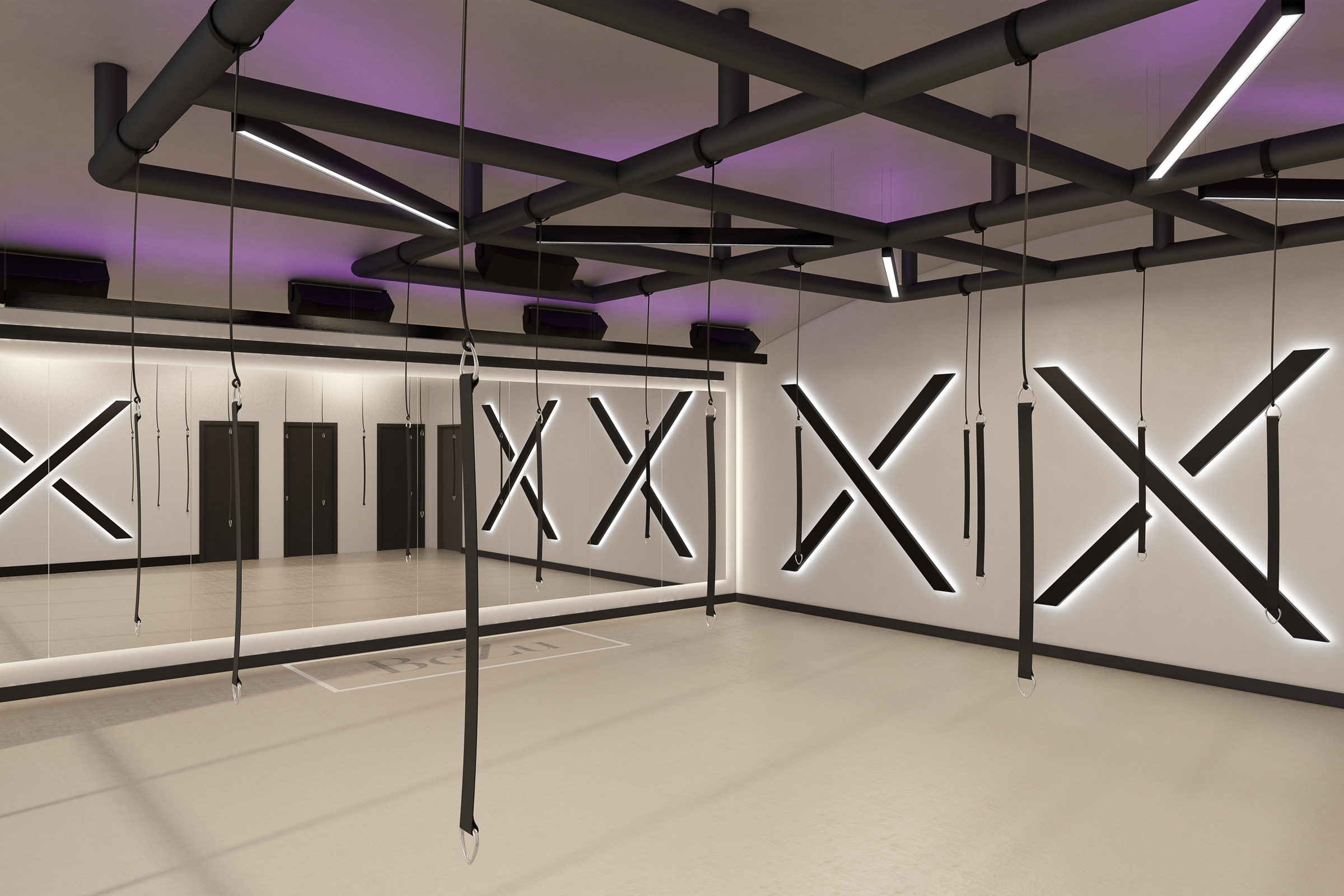 Independently owned health and wellness offering BeZu fitness appointed zynk Design as its interior design partner for the conversion of a 3500 sq ft office into a multi-studio Boutique fitness space.
The new venue, located in Esher, has opened the doors to its custom-built venue which comprises X-Space Studio, Personal Training Studio, Wellbeing Studio and LPG Suite.
Working with the brand's imagery and identity, zynk has created a contemporary interior experience using light timbers, fluted glass, and black metal finishes. The result is a space that is elegant yet energetic.
Effective spatial planning ensures BeZu customers interact positively with the brand throughout their journey between exercise zones and key touch points.
Martina Cechova, BeZu Owner, says, "zynk's in-depth industry design experience has enabled us to transform the blank canvas of an office block into an aspirational health and wellness venue. We are really excited to welcome our first members through the doors knowing that we have thought through every element of the business from brand experience to the customers' journey through the Club."
If you would like to discuss an interior branding or design project, email stavros@zynkdesign.com.