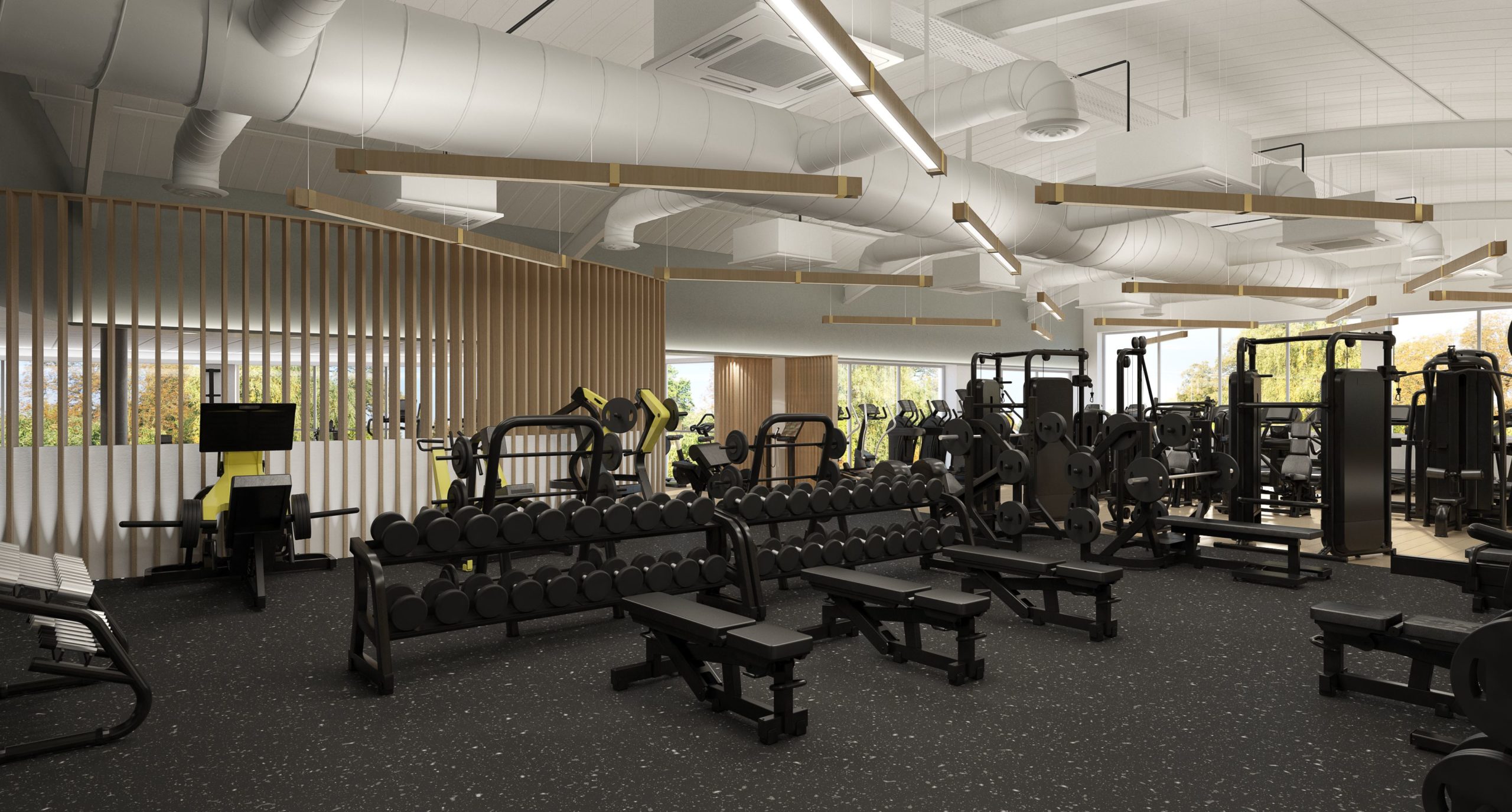 Latest News
Working with professional gym and wellness designers: everything you need to know
Are you considering hiring professional gym and wellness designers to turn your vision into reality, but aren't sure what that process looks like? You've come to the right place.
Professional gym designers and interior architects can help you build a brand that's at the core of your values and connects with your target audience. They will also ensure it reflects your vision, is practical and fits within your project's budget.
Because you'll be collaborating with them for a long time, selecting the right team to work with can have a significant influence on the success of the project.
One of the questions we're asked most often is what the process of bringing the zynk Design team on board looks like. Let's take a look at the different stages we go through.
Bringing the zynk Design team on board: the process
Stage 1: Preparation and brief
The first stage of working together ensures that we've got a full briefing of the project and have all the information and plans required. It also involves a site visit. This allows us to then put together our strategy of how we'll turn your vision into reality, and clearly outline our services, budget, timeline and offer.
Below is a full breakdown of what stage 1 looks like:
A full project review and briefing with the project team
Site visit to understand building parameters, structure and services
Supply of building information, plans, surveys etc. to zynk
Develop wellness strategy
Confirmation of product offer, operation and service level
Confirmation of project budgets and timeline
Initial block plans for discussion
Stage 2: Concept design

The second stage is all about making sure that our designs fit your company and brand image and generally represent the look and feel you had in mind. This includes initial mood boards, a design of the style and character of the fitness space and elements, development of finishes, material, lighting, gym equipment and much more. We'll show you our design via CGI visuals and sample boards.
Let's take a closer look at all steps involved in stage 2:
Confirmation of space planning and space allocation
Initial mood boards for discussion
Design the style and character of the spaces and elements
Development of plans and elevations describing the scheme
Development of finishes, materials, lighting and fixtures and fittings
Presentation of the scheme as a series of plans, CGI visuals and sample boards
Stage 3: Design development

After presenting our designs to you, we look forward to receiving your feedback, and that's what stage 3 is all about. In this part of the process, we work together to refine our design concepts and CGIs in order to get the project ready for the more detailed and technical design stage.
Stage 3, therefore, involves the following steps:
Revised design concepts to incorporate client comments and additional requirements
Update CGIs based on client comments
Development of the concept ready for the detail design stage
Stage 4: Technical design
Once we've got confirmation that you're happy with the revised designs, we get more technical in stage 4. This means plans for finishes, lighting, specialist joinery details, furniture and upholstery, fixtures, fittings, equipment, decorative elements and much more. We also organise and schedule dates for when all individual components can be fitted in this part of the process.
The below gives more information about stage 4:
General arrangement, demolition/new build partitions plans, sections and elevations
Finishes plans, elevations, details and schedules
Lighting & reflected ceiling plans and light fittings schedules
Specialist joinery details for all internal elements (bars etc.)
Furniture and upholstery plans & schedule
Fixtures, fittings and equipment schedules
Pictures, planting, graphics and decorative elements schedule
Door and ironmongery specification
Sanitary ware specification
Exterior and interior signage and graphics artwork & schedule
Stage 5: Construction

It's now time for the stage you've likely been looking forward to – the construction stage. We work closely with all stakeholders during this part of the process, including attending value engineering and site meetings, producing designers risk assessments and dealing with local authority applications for you.
Here's a more detailed look at stage 5:
Issue drawings to project manager for tender
Attendance at value engineering meetings and site meetings
Update drawings in line with value engineering
Produce designers risk assessment
Act as Principal Designer or Designer for CDM 2017
Apply for and deal with Local Authority Applications
Telephone and fax response to requests for information and queries from site
Stage 6: Handover and close out
The last stage of the process includes site attendance for final inspection in order for us to create As-Built drawings, produce a snagging list and assist you during the initial occupation period.
The final stage of the process includes the following steps:
Attend site and produce snagging list
Attend site to make a final inspection
Produce As-Built Drawing information
Assist the building user during the initial occupation period
zynk Design: luxury gym, health and wellbeing design
Here at zynk Design, we're wellness design experts and have over two decades of experience in the health and fitness industry.
We offer interior architecture, graphic design and fitness operation consultancy services to ensure thorough support through every stage of a project – from concept to execution. It doesn't matter how big or small your project is, we can work with any space and apply creative design solutions that work visually and operationally.
We've got a track record of creating successful health, fitness and spa ventures through intelligent, multi-disciplined design solutions that connect brands with people. Take a look at our health and fitness designs for inspiration or book a consultation to discuss your project.