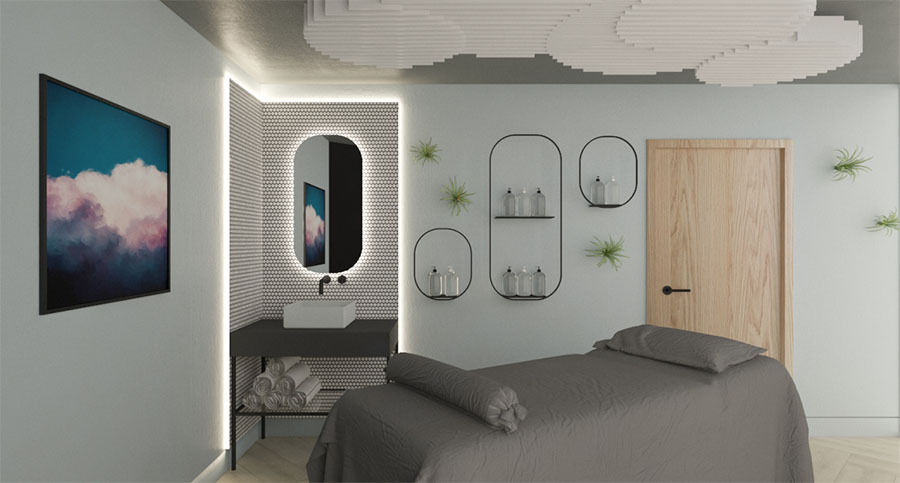 Hotel and Spas
How wellness facilities can improve a hotel's customer retention rate
As a result of the Covid-19 pandemic, hotels have been forced to rethink their strategies to attract guests and build loyalty.
While there was growing demand for wellness in hotels before, the pandemic has only accelerated this trend.
Now more than ever, hotel guests are seeking wellness facilities, such as gyms and spas, to relieve stress and boost mental and physical well being.
In the competitive hospitality industry, wellness offers a solution for hotels to stand out and create memorable guest experiences.
From creating a USP to providing a seamless experience, here are some of the ways that wellness facilities can improve their customer retention rate.
1) They help create a USP for your hotel
Hotel developers looking to tap into the wellness trend tend to focus on what's known as 'hard' features, such as gym and spa facilities.
It is now increasingly important to also focus on the 'soft' side of wellness, which includes the ambience and physical environment of the space.
By carefully considering these elements in the spa and gym design, hotels can set themselves apart and create a unique selling point.
For example, the effective use of light, sound and scent can create a stimulating multisensory experience. Read more about immersive wellness through design in our latest blog article.
Wellness is a long-term lifestyle, and once that USP has been established, hotels will find that guests are more likely to return. In fact, established hotel spas achieve much higher repeat visitation rates (between 45% to 60%) compared to traditional hotels.
2) They offer a memorable guest experience
One of the best ways to improve the hotel customer retention rate is to offer a memorable guest experience, ideally, one they can share on social media.
High-end, Instagram-worthy spaces will ensure a hotel's wellness facilities become a popular destination to return to again and again.
A great way to offer a personalised experience is to adapt design spaces that cater to different types of guests.
Depending on whether guests visit as a couple or a group of friends, some may prefer more privacy while others will seek a social experience and a sense of community.
Hotel spas can cater to these needs by including spaces for quiet relaxation and other more social areas where guests can interact.
Meanwhile, gyms can offer private studios where guests can meditate or complete group classes if they wish.
3) They allow guests to continue health routines
And according to different studies, health conscious travellers tend to spend 130% more on hotel amenities than other guests and are willing to pay a premium to continue their health routines away from home.
Offering state of the art wellness facilities means that guests will remember the ease of maintaining their routines at your hotel when they're next in the area. This can become particularly lucrative when discovered by repeat business travellers.
What's more, easy access to excellent wellness facilities can also result in longer average length of stays. Hotels with outstanding wellness offerings record longer average length of stays (5-7 nights) than those without.
zynk Design: hotel gym and spa design specialists
At zynk Design, we have over two decades of experience in the health and wellness sector, so we understand how to create wellness facilities that keep guests coming back.
Our hospitality wellness design solutions are ahead of the curve, giving you a competitive advantage and ensuring a unique and memorable experience for your guests.
Take a look at our recent hotel wellness design projects for some inspiration.
We've also put together a free eBook on why hotels providing excellent wellness facilities will find themselves ahead of guest demand.