The wellness tourism market has grown significantly over the past few years and is expected to reach $919 billion by 2022. As such, it is becoming increasingly important for hotels to position themselves as well being escapes by offering wellness amenities such as a spa.
Guests seek an escape from the stresses of daily life, and a state of the art spa facility will ensure their guest experience remains unique and memorable.
From guest needs to a spa's layout design, there are a number of things to consider when renovating a hotel's spa area.
Understand the needs of spa guests
Along with rapid changes in the wellness travel market, guest demands are continually evolving and need to be adapted to. This requires identifying exactly who to target and how their needs can be implemented into the spa design.
For example, the Covid-19 pandemic means spa guests now value their privacy much more. Intimate spa suites or couples' rooms with private changing rooms both cater to this need. In a similar function, a cleverly designed spa area can be divided into sections to create dedicated areas that can be hired by couples or small groups.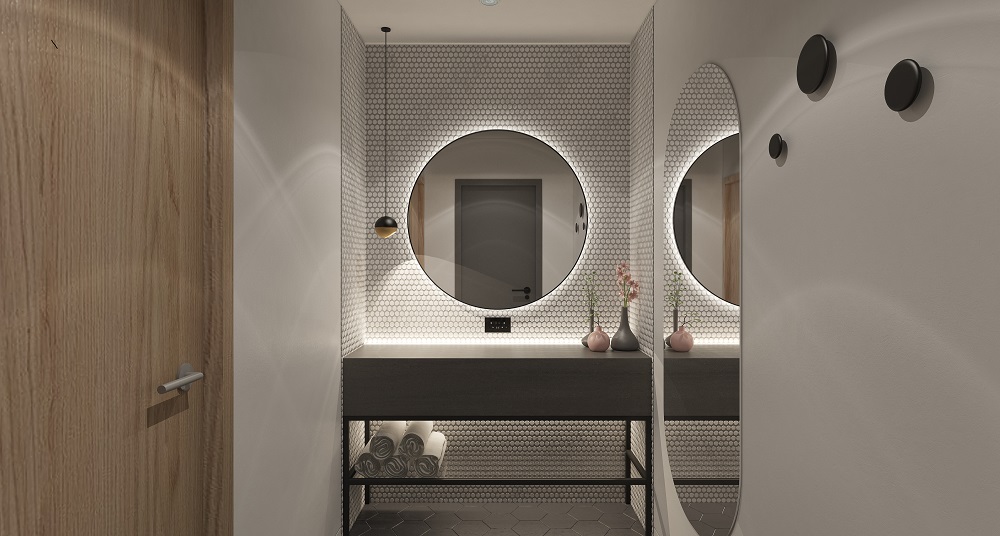 The Covid-19 pandemic has impacted the demand for spa guests to have more space and privacy than before, and private changing rooms are a good way for luxury hotels to cater to this need.
Create a memorable spa experience
Considering how fast the wellness travel market is growing, creating a unique and memorable spa experience will help a hotel differentiate itself.
First impressions are everything and the spa's design will impact the guest's experience as soon as they step foot into the spa.
For example, we're seeing an increase in demand for thermal heat experiences, such as halotherapy, which are designed for individuals to breathe in steam infused with salt and essential oils. These salt-steam rooms, which can also be designed as salt caves, act as a natural treatment for a number of health problems.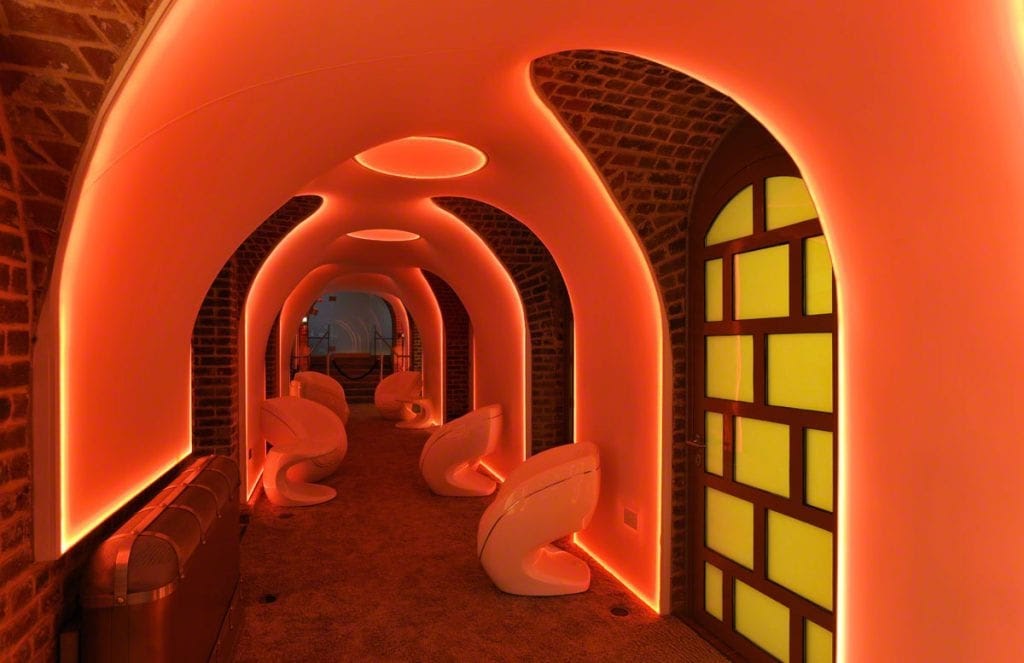 Medispas, such as Bellecell in London, provide their clientele with a unique way to escape their busy lifestyles.
Include sensory elements
Another key consideration is how hotels can create a multisensory experience in their spa areas.
Holistic wellness is rising in popularity and there is an increasing demand for spas that can provide a full sensory experience. Incorporating the right sensorial design elements can help create a relaxing and restorative experience.
For example, visual elements can be used to evoke an emotional and behavioural response. Integrating biophilic design elements, such as natural colours, textures and plants, will help reduce stress and improve well-being.
Meanwhile, the use of natural sounds such as falling rain or the ocean can also connect guests to the outdoors and create the ultimate state of relaxation.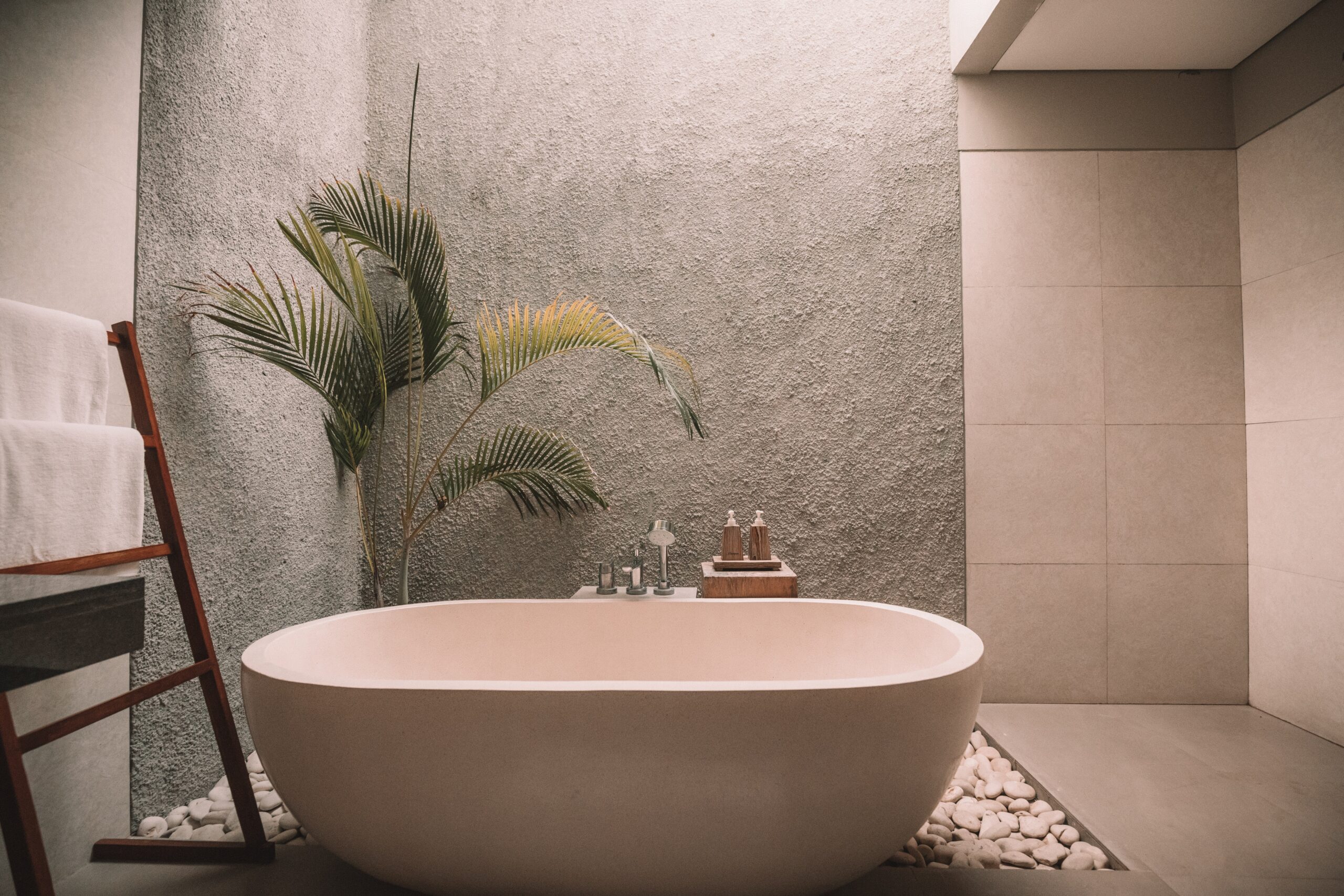 Integrating biophilic design elements, such as plants, helps guests connect with nature to create the ultimate state of relaxation.
Contemporary and unique spa design for hotels
zynk Design are a team of specialist interior architects and designers with more than two decades of experience in hotel and spa design for the wellness sector.
Our unrivalled knowledge and experience mean we understand the essential components required for a hotel spa design to work aesthetically and operationally.
This experience means our wellness design solutions are ahead of the curve, giving clients an immediate competitive advantage.
For more information, have a look at how we've helped hotels create unique, luxurious spa venues.
Download our free eBook to discover why hotels that provide excellent wellness facilities will find themselves ahead of guest demand.