Tuesday, December 11th, 2018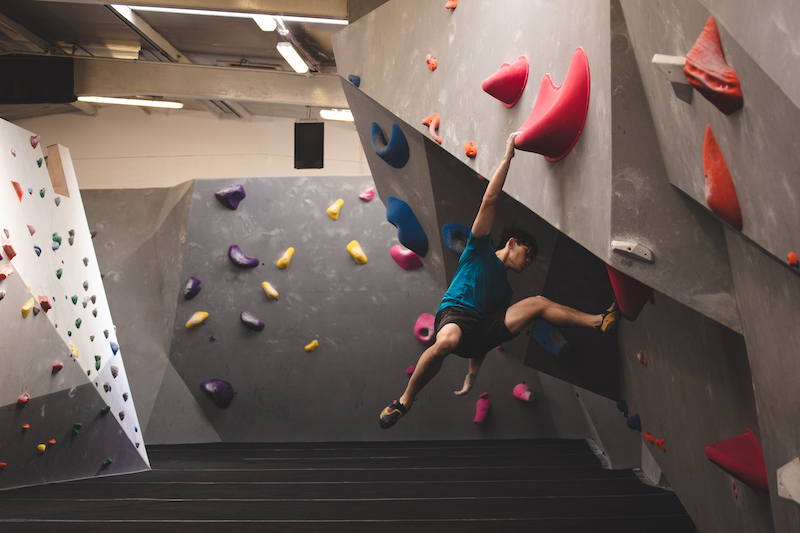 zynk Design has been commissioned by The Climbing Hangar to design a new 10,500 sq ft climbing centre in Swansea Retail Enterprise Park.
Central to the venue's design is a 600m2 climbing surface area featuring innovative climbing holes that create a challenging experience for climbers of all abilities. Complimenting the climbing wall is a relaxing cafe area catering for the strong community aspect associated with the sport, and a retail area for merchandise.
Speaking about the new project, zynk Design's managing director, Stavros Theodoulou says, "Bouldering is increasing in popularity throughout the UK so we are seeing a growing number of venues being opened.
"The nature of the sport is challenging and lends itself to a bright and invigorating interior that will motivate customers. Other key considerations on this project include creating maximum visibility for the climbing wall, especially from spectator areas such as the café, and a carefully configured footprint that delivers a maximum return on investment."
The new Swansea venue will target bouldering's key demographic of young professionals and students between the ages of 18 and 38. Besides its recreational appeal, the centre will act as an educational centre for young climbers wanting to progress in the sport.
Ged Macdomhnaill, Managing Director of The Climbing Hangar says, "Bouldering brings together like minded people from all walks of life and creates a community around a love of the sport. Our new venue will provide visitors with climbing focused training facilities and the latest climbing holds and volumes on the market. We have asked zynk to design an interior that reflect all aspects of the sport."
Work starts on the new Climbing Hangar centre later this year and is expected to be completed by Spring 2019.
For more information about zynk Design visit www.zynkdesign.com
Fore more information about Hangar Climbing visit www.theclimbinghangar.com